About.
Club profile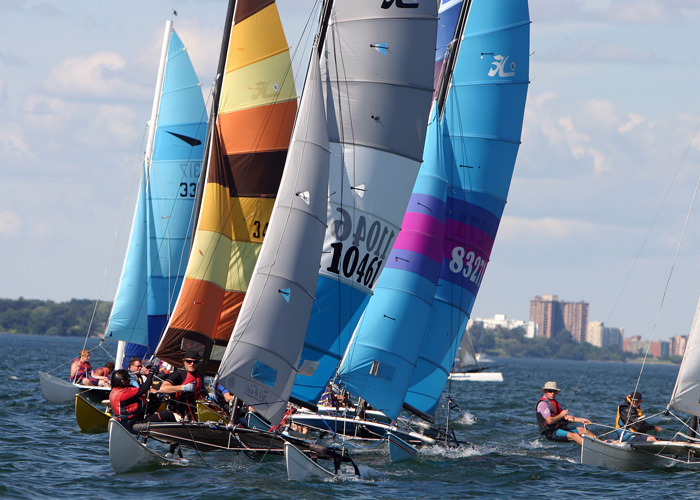 The Burlington Beach Catamaran Club (BBCC) is an enthusiastic and active Not For Profit club that has been active and representing Burlington in sailing regattas across North America for the past 36 years.
BBCC is located on the sandy shores of Burlington Beach and provides a colourful backdrop to the residents and beach walkers of our Great City.
Members launch their boats off the beach for pleasure sailing most weekends as well as race nights on Wednesday and Sunday.
Come down to the lake and watch a Cat Fly.
---