BBCC BUMS Annual Regatta / A-Class Great Lakes Championship

Friday, August 18, 2023 Sunday, August 20, 2023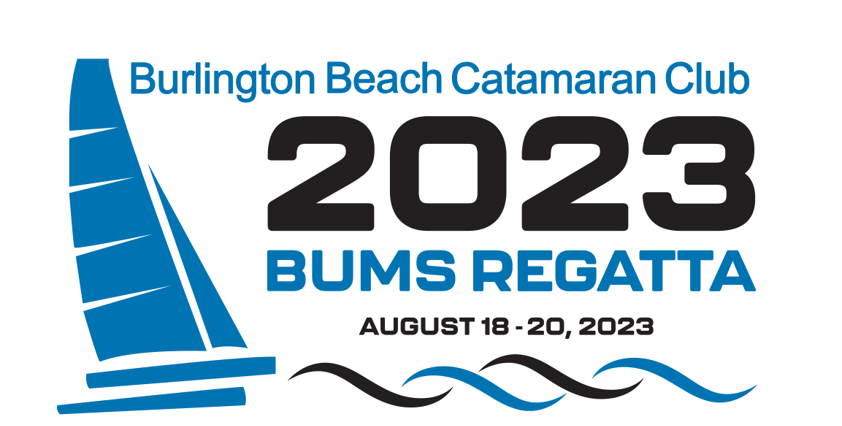 BUM Regatta from August 18th to August 20th
Class Racing to include:
A-Class - Great Lakes Championship from August 18th to August 20th
All other classes*

Practice / Fun Long Distance Race August 18th (Scored Separately)
Racing from August 19th to August 20th
Details are as follows:
Friday - August 18th Morning arrival/registration for all classes

A-Cat Skippers meeting at 1pm Racing Starts at 2pm
All other classes in the afternoon

Fun Long Distance Race (Afternoon start time "To Be Announced")
Post Racing Munchies

Saturday - August 19th Morning arrival/registration for all classes

Skippers meeting 10:00am Racing starts at 11:00am
Evening Dinner at BBCC Club

Sunday - August 20th Morning Racing starts at 10am

Afternoon No race after 2pm
Awards and Luncheon at BBCC Club
*Hobie 16 would have their own starts (if sufficient entries - TBA at skippers meeting) and scores.
Mandatory:
For Hobie Class points regatta, a HCANA Membership is required.
All participants must be a current member of the HCANA (Hobie Class Association North America).
To join, please follow the link Join or Create or Renew your membership
If you don't want to pay a full membership, you will have to pay a light membership of 35 $CAN (25$US) in support of our class, good for 1 event.
HCANA Membership would be verified at the registration desk at the venue.
For all participants, a proof of liability insurance of $100 000 would be verified at the registration desk at the venue.
Read the Regatta Disclaimer Waiver
Download the Friday Long Distance Fun Event NoR & SI
---
Canada/US Border Crossing
BBCC has hosted numerous regatta's which have included US participants transporting boats and equipment across the Canada/US border. The most recent was the 2022 A-Cat NA Championships with >25 participants coming from the US. All the A-Cat participants had no issues at the border both entering and exiting Canada. Current border crossing requirements include a valid passport, confirmation that the race participant has the authority to use the boat & equipment in the regatta (proof of ownership suggested) and confirmation that the boat and equipment will be returned to the US following the completion of the regatta.
Vehicle Parking
Paid vehicle parking is available at Beachfront Park; however parking is limited so we recommend getting there early on race days. Additional overflow parking is available within a 5-minute walk from the Club.
Participant Accommodations
BBCC is within walking distance of hotels and numerous condominiums and homes through Air B&B. Although there is no RV parking overnight at the beach, there are RV, trailers, and tent accommodations available at Bronte Creek Provincial Park, a short drive from the club. Links to local accommodations are listed below:
RV, Trailers, Tent Parking
✓ Bronte Creek Provincial Park - 1219 Burloak Drive, Oakville
Burlington Hotels
✓ The Waterfront Hotel - 2020 Lakeshore Road. Located in downtown Burlington and a short walk to BBCC
✓ The Pearle Hotel and Spa - 3 Elizabeth Street. Also located in downtown Burlington.
✓ Holiday Inn Burlington - 3063 South Service Road. Burlington, Ontario
✓ Burlington Hotel Listings – Other Hotels in the Area Other Accommodations
✓ Numerous Airbnb options in Burlington & Hamilton
Sponsors