Chris Walker BBCC Founder (Member 1979-2015, Commodore 1979-1990)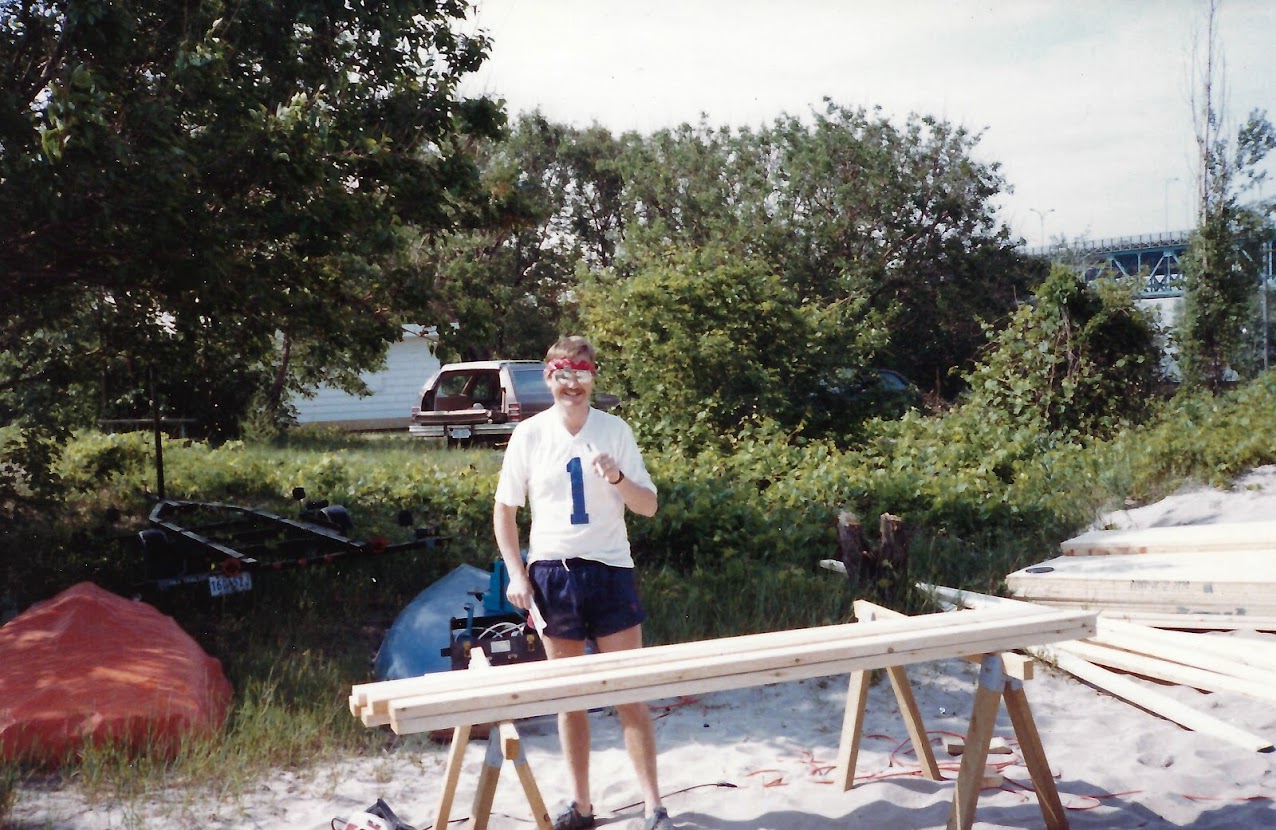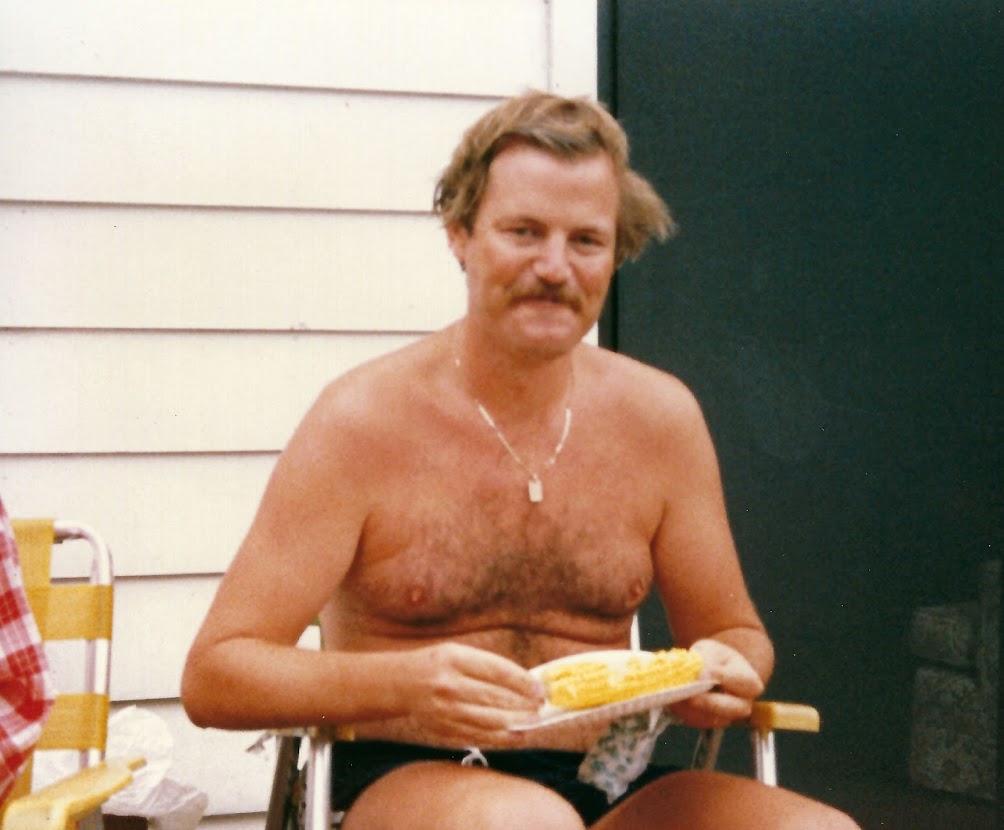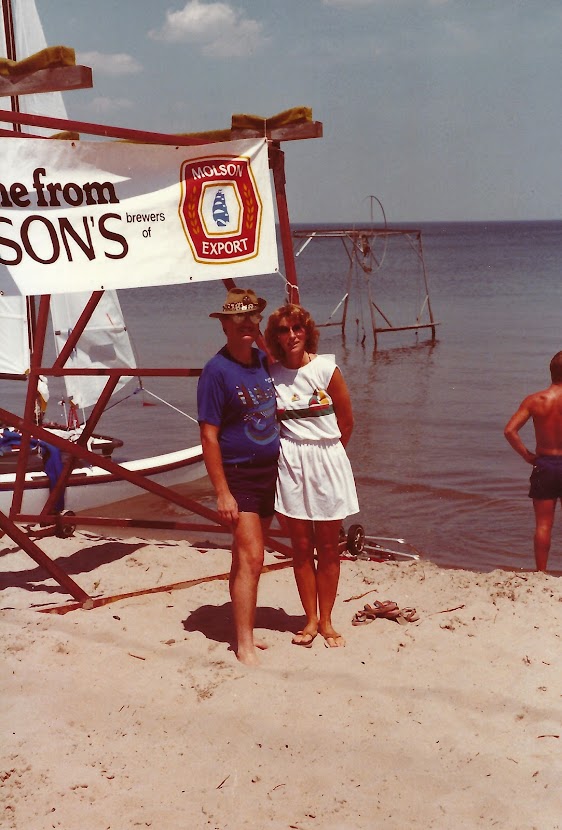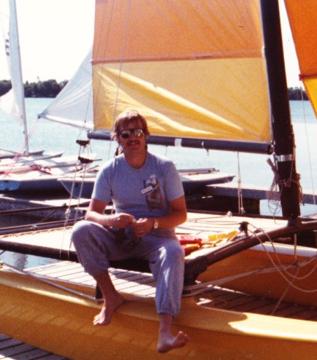 Chris Walker was the proverbial founding member of the BBCC, also known as Hobie Fleet 441. He bought his first Hobie 16 in about 1978. One of his college friends had bought a Hobie Cat in about 1975. They sailed together a few times however one day returning from Wasaga Beach they were in a huge car accident. Fortunately they were not hurt however the boat (and the car) was written off. His friend purchased another boat as a replacement. After his friend lost interest in sailing, Chris bought it from him. This was his First Boat. Yellow Hulls, Flamer Sail, referred to as Hot Banana. At the time he lived on the Beach Strip across the street from the Club today. As he came ashore one day, Al Bowles greeted him and suggested that he keep his boat on the beach and they should start a sailing club. At that time, Al had a LASER, a 16' Greavette Power Boat (wood) and a Cougar Cat (also Wood). The Burlington Catamaran Club was subsequently born. Very soon after, Bob Lloyd who had a cottage on the beach arrived with his brand new Hobie 16. Jeff Glenn also joined around this time.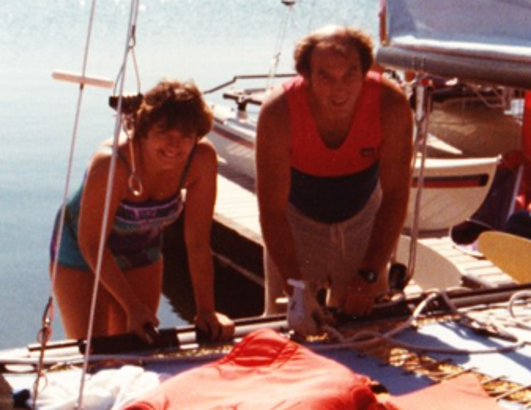 Bob & Sandi Lloyd (Sadly both are deceased)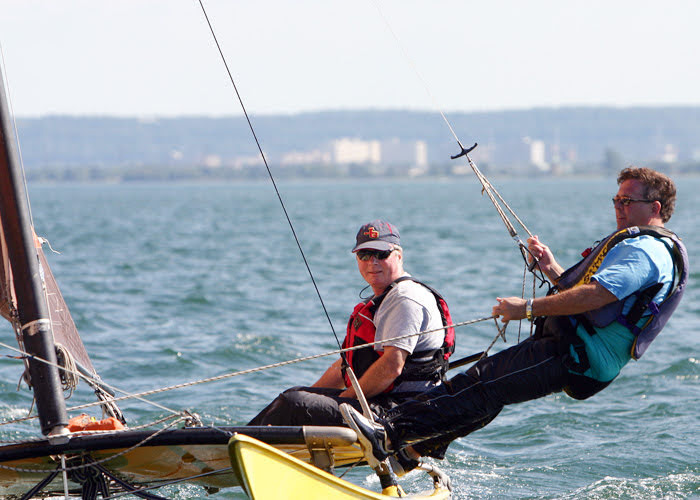 Jeff Glen - (Commodore 2002-2008)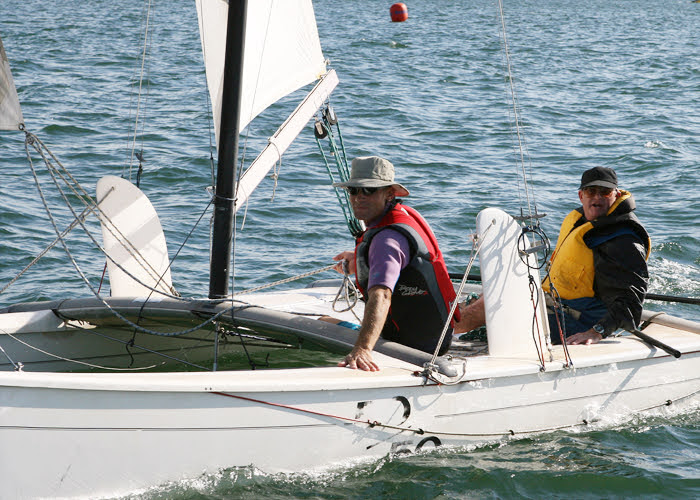 Jim Reid - Both Jim and "50/50" still in the Club
In 1981, Chris help coordinate the Clubs first regatta with members from the Guelph Sailing Club as well as some from the Toronto Catamaran Club. Jim Reid raced out of the Toronto Catamaran CLub and joined BBCC in 1990 (still a member) and Randy Lowell joined in 1981 and later became Commodore. The Club also hosted a series of Regattas (starting as The Beach Bum) that were sponsored by Molson's (Thanks to Sandy Lloyd) with the biggest (1986) hosting approximately 50 boats. As a precursor to the Regatta events, Chris help coordinate Race Training for the club members with the first training week starting in 1981 on Lake Couchiching. These training weeks were held in conjunction with Ontario Sailing and the Ontario Hobie Catamaran Association (OHCA). In 1981 race instructor was Hobie Alter Jr. and in 1982 it was Phil Berman, Hobie 14 World Champion. The weeklong race training events were followed by the CouchiCat Regatta. In 1985 OHCA also hosted the Canadian H16 National at Lagoon City on Lake Simcoe in which several BBCC members participated. Chris also supported the 1987 Hobie 18 World Championships that were hosted in Toronto.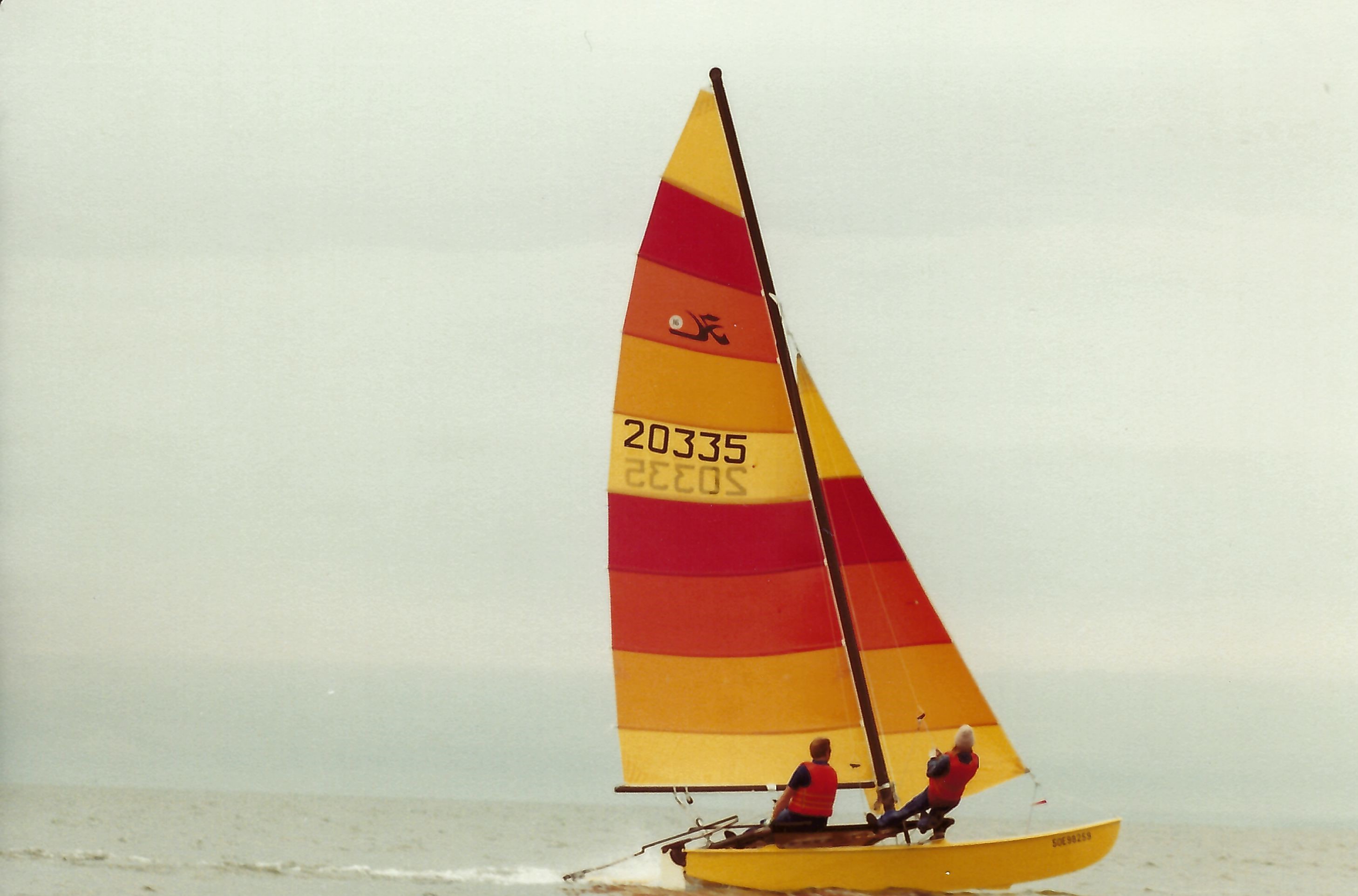 Hobie 16 - #1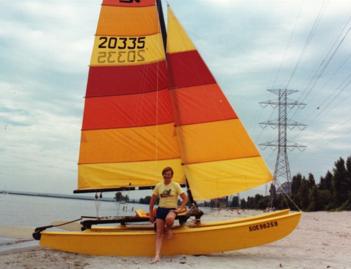 Hot Banana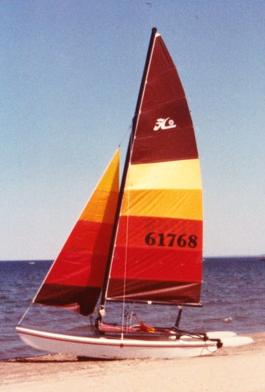 Hobie 16 - #2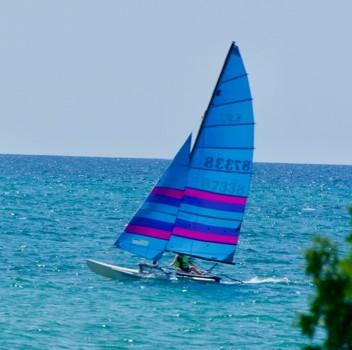 Hobie 16 - #3
Over the proceeding years, Chris and his wife raced competitively in many regattas across Ontario including The Couchi Cat (on Lake Couchiching), Turkey Point (Lake Erie) and the Toronto Catamaran Club (Lake Ontario). In 1986, Chris bought his second Hobie 16 and in 1998 purchased his final Hobie 16. Chris currently lives in the south shore of Manitoulin Island and sails his Hobie 16 as often as possible. He has already spotted several catamarans in his vicinity and might consider another run a setting up catamaran club. J