Larry, Todd & Andrew Woods (Regular BBCC Regatta participants and Members since 2020)
Larry, Todd, and Andrew Woods grew up in a sailing family. Their father, Larry Sr. represented Canada in the 1976 Olympics Multihull-Mixed event (Tornado Class) and was Canada's representative for the boycotted 1980 Moscow Olympics. Larry Sr. was a world ranking sailor having placed 4th in the Australian 1975 World Championships. In the mid 80's, both Larry Jr. and Todd began sailing with their father, with Todd joining Larry Sr. on the Canadian National Team competing for the 1988/1992 Olympic trails. Larry Jr. went on to build and sail his own Farrier F82-R Trimaran and subsequently move to A-Cats, designing and building two boats in his garage for both himself and brother Todd. Following the Olympic trials, Larry and Todd became active in the North American A-Class fleet travelling and competing in regattas throughout North America. In the early 2000's Andrew began racing with his brothers. During the next 12 years, The Woods Racing Team became a recognized leader within the North American A-Cat community, with all three brothers consistently reaching the podium in numerous regattas. In 2015, the "Woods Regatta" was introduced and held in Atlanta Georgia, with the race now an annual event within the North American A-Class racing schedule. in 2016, Larry won the Ontario Racing Catamaran Association (ORCA) Skipper of the Year and in 2017 the Woods Racing Team finished (1st Larry, 4th Andrew and 6th Todd) in the North Atlantic Championship. The following year Larry finished 3rd in the overall North American Championship and the Woods Racing Team, shipped their boat across the Pacific to compete in the 2018 Australian A-Cat world Championships.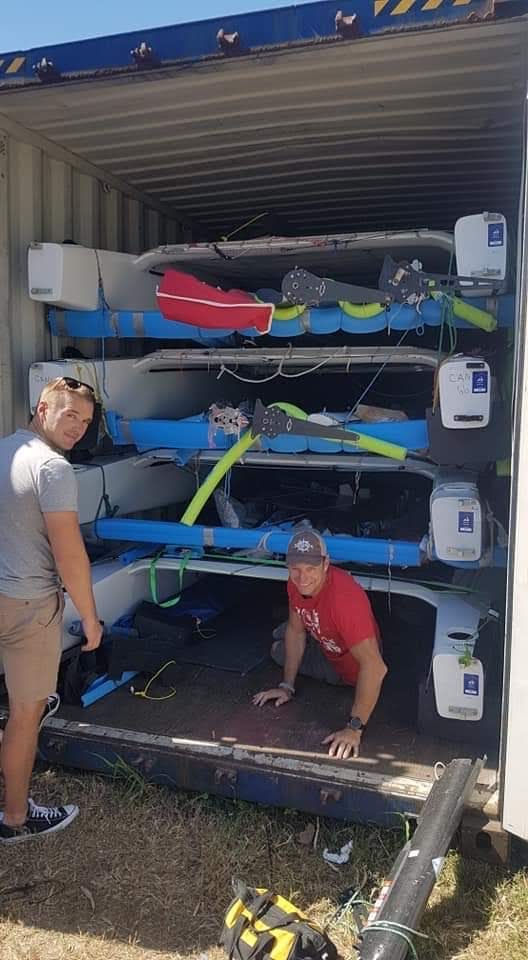 Woaw, our container made it.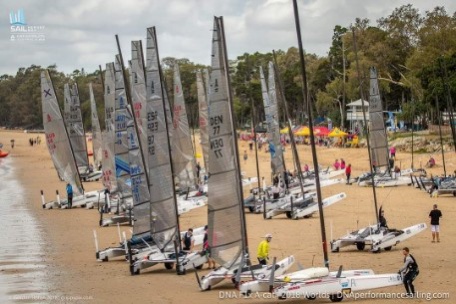 Beach setup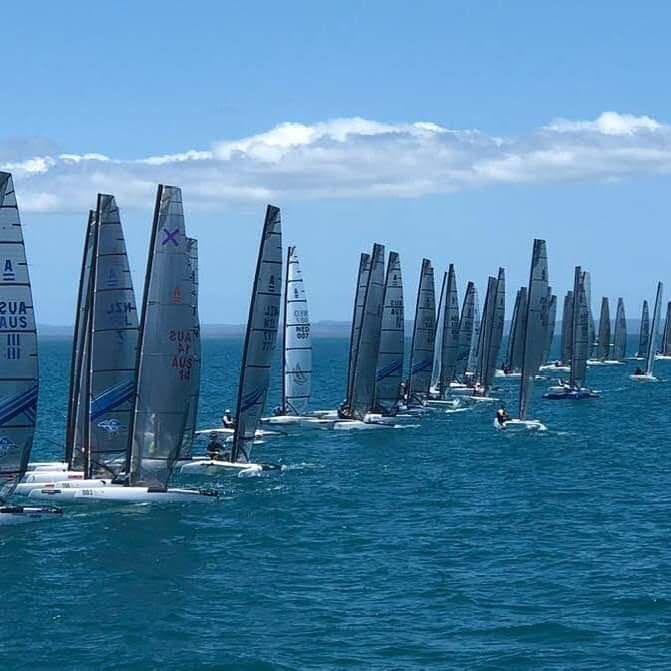 Time to start!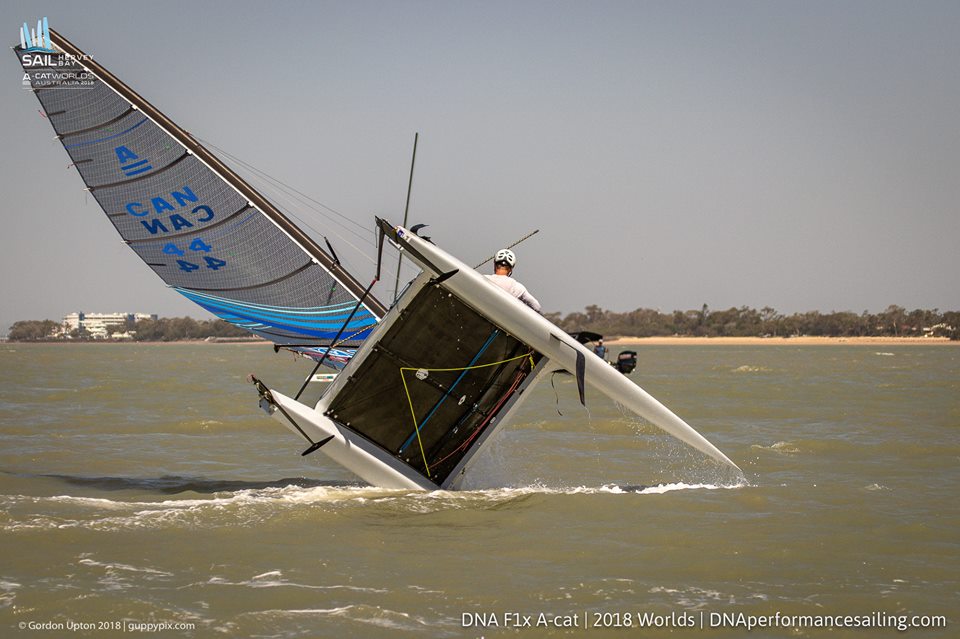 Here it goes!
Michael de la Roche, Larry Sr. sailing partner during the 1976 Olympics described Larry Sr. the consummate competitor. Fierce out on the course, but always ready to help anyone and everyone improve. Larry Sr. would help the newer sailors in the class with rigging and tuning their boats as well as with tactics. He felt strongly that the better the competition, the better everyone sailed. Larry, Todd, and Andrew have continued in their father's tradition. They all love to race hard and always take time to assist other competitors in becoming better sailors. The Woods brothers competed in numerous BBCC Bums Regatta's and subsequently joined the club in 2020.
Canada's Woods Brothers Relish Competition